"Avatar: el camino del agua" presentó un nuevo adelanto
Se acabó parte de la espera por ver el adelanto oficial de Avatar: el camino del agua (Avatar: The Way of Water). 20th Century Studios ha liberado el tráiler oficial de esta película, una de las más esperadas del año, con James Cameron como creador y director. El largometraje con fecha de estreno para el 15 de diciembre del año en curso, es la secuela de la histórica primera película -que mantiene el récord de ser la más taquillera de la historia-. Luego de arribar en 2009, ahora, trece años después, este 2022 tenemos la continuación de las aventuras de los Na'vi en Pandora.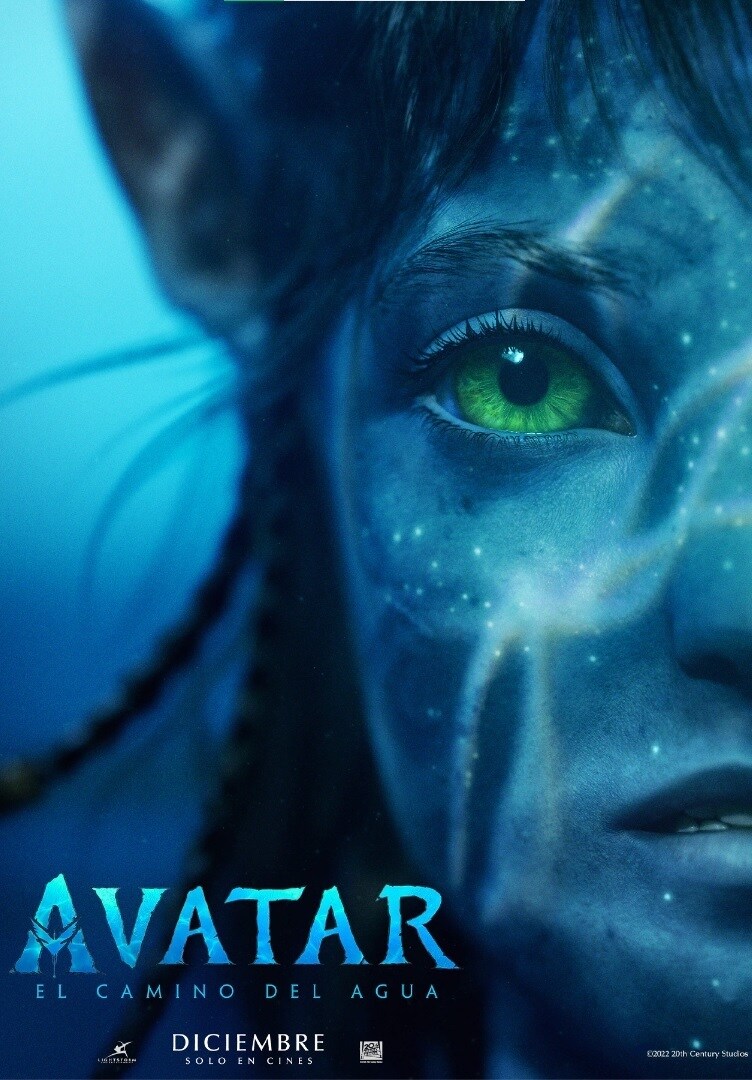 Con la confirmación de la segunda parte hace ya casi dos años, también se anunció una extensión de la saga hasta la quinta entrega. Cameron apuesta todo a su magnífica historia y vuelve a poner el foco en la innovación tecnológica, sin dejar de lado la nostalgia que acompañó la primera parte.
Más brillantes criaturas terrestres y marinas y, más luz en la oscuridad llegarán para Avatar: el camino del agua. Pero también más guerra, más desafíos y consecuencias. En una de las primeras escenas del tráiler recién lanzado puede verse a Jake, quien ahora es padre, junto a su primogénito.
Según su descripción oficial, 20th Century Studios detalla que "Ambientada más de una década después de los acontecimientos de la primera película, Avatar: el camino del agua comienza a contar la historia de la familia Sully (Jake, Neytiri y sus hijos), los problemas que los persiguen, lo que hacen para mantenerse a salvo, las batallas que libran para seguir vivos y las tragedias que soportan".
¡Mira el tráiler acá!
---
Opiniones
---